Currently browsing the "
Stephan James

" tag.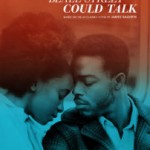 If Beale Street Could Talk is a beautiful series of vignettes that tell the story of a young black couple in the early 70s in New York. Directed by Barry Jenkins (Moonlight), this adaptation of James Baldwin's novel is a racial justice story wrapped in a love story that is uplifting and heartbreaking at the same time. At the center are Tish (KiKi Layne) and Fonny (Stephan James – Race, Selma), young lovers just starting their lives together when their world is upended with a false rape allegation. And it's through a family's love that things don't entirely fall apart.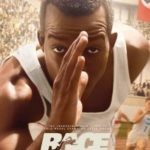 It's a shame that Race, an inspiring biopic about American track-and-field superstar Jesse Owens competing in the 1936 Olympics in Berlin, and Eddie the Eagle, an inspiring biopic about an awkward British ski jumper competing against all odds in the 1988 Olympics in Calgary are both hitting theaters at about the same time (with Race first out of the gate). Both are good. Neither is great. Race has far deeper political, historical, and sports-related significance, and despite some dramatic license (and omissions), has a story and supporting characters based in fairly well-documented fact.