Currently browsing the "
Stephen Merchant

" tag.
Table 19 is a so-so romantic comedy that practically screams CHICK FLICK from the get-go. We haven't had one of those in a while, so for anyone craving the genre, it's worth taking a seat at the Table. The film has some genuinely funny and poignant moments and is extremely relatable for anyone who's ever been seated with a random group of strangers at a wedding reception. It's a bit like The Breakfast Club – wedding edition. The plot centers around ex-Maid of Honor Eloise McGarry (Anna Kendrick, Pitch Perfect, Up In the Air) whose boyfriend, the bride's brother, recently dumped her via text message. After a raging internal debate, Eloise decides to attend the wedding as originally planned and is exiled to Table 19, along with five other misfits who fall into the category of obligatory invitees who "should have known to just send regrets – but not before sending something nice off the registry."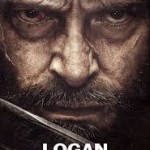 Logan could be one of the most divisive Marvel movies of all time. Hardcore fans of the Wolverine mythology may appreciate this dark, R-rated send-off to the most iconic and sardonic of the X-Men superheroes. But I was not prepared for, and did not enjoy, the grim final farewell (or so it appears) to Logan/Wolverine, portrayed for nearly 20 years by the multi-talented and seemingly ageless Hugh Jackman. I'm not a huge X-Men fan (I prefer the Avengers), but I've always had a soft spot for the bitter, sexy, ripped, self-healing Wolverine who was blessed and cursed with immortality and killer claws. This Wolverine is different. He's bitter, aging, self-loathing, and just no fun at all. Apparently, that's what the filmmakers were going for. And that's what some film critics and fanboys are raving about. But I don't like hyper-violent, bloody, raw, and depressing. Especially in my Marvel movies. Deadpool earned its R-rating with unexpectedly entertaining raunchiness and wit. Logan gets its R-rating from a string of curse words and a very high body count. Heads will roll… literally.