Currently browsing the "
Steve McQueen

" tag.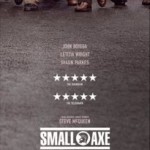 The first film of Steve McQueen's (12 Years a Slave) Small Axe anthology sets a high bar for the 5-part series. Mangrove tells the true story of a group that would come to be called The Mangrove Nine. Centered on a restaurant in the Notting Hill neighborhood of London where the West Indian diaspora gather, it's a harrowing indictment of the Metropolitan Police's violent systemic racism and a powerful story of the community's push-back that landed nine of them in a high profile court case. And while there are nine defendants, the film's heart is with Frank Crichlow (Shaun Parkes, "Lost in Space"), the owner of the Mangrove restaurant who is one policeman's favorite target. The film boasts great performances, intense action, and a yell at your television story.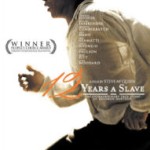 12 Years a Slave is a film based on the memoir of Solomon Northup, a free middle class black musician who lived in upstate New York in the first half of the nineteenth century. It is the nightmare tale of his abduction and sale into slavery, and his 12-year fight to survive and rejoin his family. The film is filled with ugly brutality and Northup, who is forced by the slave traders to go by another name, is systematically dehumanized and has to hide his true educated self, since that could mean a death sentence for him. A lot of it is hard to watch, but the violence is integral to the story, and it is definitely graphic but never gratuitous.