Currently browsing the "
The Girl Down Loch Änzi

" tag.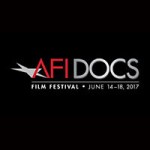 Another Year at AFIDOCS. Four days of back to back documentary films in Washington, DC (and Silver Spring, MD, though we stayed downtown this year.) We've been going since 2014 and each year has a different feel. Mainstream Chick and I saw a few together, but quite a few films only one of us saw, so check back to see her takes, or head to the Cinema Clash Podcast for our post-fest discussion. This time the festival felt pared down, though there were some amazing films. I was particularly interested in the films about women and girls and was not disappointed. There were a few happy surprises and I was left with a lot of questions and inspiration.