Currently browsing the "
Tony Stark

" tag.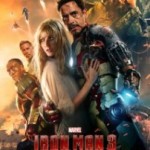 The plot of Iron Man 3 is wonky. But when you've got Robert Downey Jr. donning the suit, it doesn't really matter. You're in for a fun ride – especially if you've seen the previous two Iron Man movies and The Avengers, one of my favorite flicks of 2012.
This time around, wealthy industrialist Tony Stark/Iron Man (Downey) finds his Malibu complex reduced to rubble and his loved ones (most notably, Gwyneth Paltrow's Pepper Potts) threatened by a menacing terrorist known as The Mandarin (Ben Kingsley).