Currently browsing the "
vegas

" tag.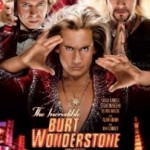 The Incredible Burt Wonderstone won't blow you away any more than (or even as much as) Oz the Great and Powerful. But if you're looking for a generally innocuous, sometimes funny, and occasionally gross cinematic outing, Wonderstone does the trick. Even more so if you grew up with one of those magic kits that came with a long multi-colored handkerchief, fake quarter, top hat, and a loaded deck of cards. That will kick the nostalgia factor – and enjoyment factor – up a notch.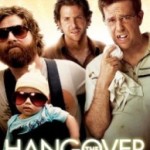 Is "The Hangover" a chick flick by standard definition? Certainly not. Did this chick laugh her ass off? Hell yes. Just because it's a "guy" comedy about a bachelor party gone horribly, horribly wrong in Vegas doesn't mean a chick can't enjoy it.