Currently browsing the "
White Helmets

" tag.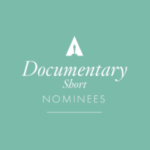 This has got to be the toughest group of the shorts to watch. They're usually a lot more diverse, but this year, with one feel-good exception, they are all about people suffering. Three are about the War in Syria and it's effects on the people there, and sadly none of them points a way forward to peace. But they give you a front row seat to the horrifying toll of the war there on real Syrians trying to cope with the day to day, and the reason so many are fleeing their homes. All of these films are very deserving of their nominations.
Below are brief reviews and the trailers, and for a couple of them, the whole film is available here. I highly recommend watching them all.
BRING PLENTY OF TISSUES!