Currently browsing the "
World War One

" tag.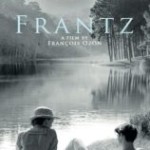 French writer/director François Ozon has made some of my favorite films these last few years. With The New Girlfriend, In the House, and Potiche he's shown himself to be very adept with comedy and unusual situations. But with his new film Frantz, he enters the realm of historical drama and shows he is equally skilled in more serious films. A semi-remake of Ernst Lubitsch's Broken Lullaby, it's set just after the first World War, in a small German town. It's the story of Anna (Paula Beer), a beautiful, young German woman whose fiancé Frantz (Anton von Lucke) died in the war and Adrien (Pierre Niney), a sad young Frenchman, who comes to town having been close friends with Frantz in Paris before the war. She discovers him as he is laying flowers on Frantz's grave, and he becomes a source of happy memories for her and for Frantz's grieving parents.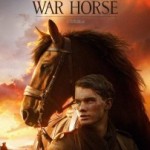 A boy and his horse are at the center of this Steven Spielberg family drama, adapted from the Tony winning stage play, which was an adaptation of a children's book. It is a typical Spielberg film, tugging on your heartstrings to the emotive strains of John Williams. Set in the beautiful English countryside, a strapping young lad, Albert, witnesses the birth of an amazing horse and watches as he matures into a gorgeous thoroughbred. Then in a stroke of luck, when he comes up for sale, Albert's father is crazy enough to buy him, instead of a plough horse, which is what they really need. But unfortunately, World War One soon separates the young man from his beloved steed named Joey, and the film follows this incredible animal's odyssey through the war and finally (and miraculously) back to his favorite human.