Currently browsing the "
worst movies

" tag.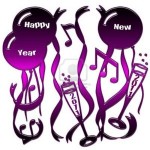 I've always resisted "rating" movies because the cinematic experience is an intensely personal and subjective one. How else to explain my brother and nephew's insistence that The Hangover Two was a great movie? That said… Hangover Two did not make my list of best movies of 2011. Shocking, I know.
I watched dozens of movies over the past 12 months. I didn't see everything, but I saw a lot – and some resonated more than others for a variety of reasons, good and bad. So without further ado, here is my admittedly subjective (and somewhat random) recap:
My favorite movies of the year:
50/50 – I laughed, I cried. I loved this movie with Seth Rogen and Joseph Gordon Levitt. Don't let the premise of a buddy movie about a guy with cancer scare you off.