Currently browsing the "
Zachary Levi

" tag.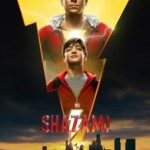 With Marvel's highly-anticipated Avengers: Endgame still a few weeks out, DC Comics' Shazam! swoops in like a tasty appetizer – just enough to satisfy, without spoiling your appetite for the main course. Shazam! is not as LOL funny and lighthearted as the trailer might suggest, but it's still far lighter and easier to process than most DC Comic movies of recent memory (Batman, Superman, Wonder Woman, etc.), and it's certainly much shorter and simpler than the forthcoming Avengers finale. Bottom line: Shazam! is a solid coming-of-age superhero flick that's suitable for family viewing, assuming the kids are at least approaching teendom. The film is PG-13 and does have the occasional blast of violence (though relatively bloodless), sadness (family dysfunction and abandonment issues) and scary moments (don't get lost at the fairgrounds or walk through strange doors!). But overall, it's about personal strength (finding the superhero within), making the right choices, and learning what defines a family.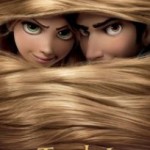 I finally got around to seeing Tangled, and that's only because my 11-year-old niece was willing to see it a second time around. She is, most definitely, its target demographic – but I really liked it too. Tangled is a fun, sweet fairy tale flick reminiscent of Beauty and the Beast. But instead of Beauty's Belle living in her "small provincial town", you've got Rapunzel holed up in a tower in the middle of the forest somewhere. Both are sort of rescued by guys, but when push comes to shove, both gals can kick some butt (only with much more grace and musicality).