Okay, I think it's time that we all forget about Gigli and admit that Ben Affleck is one very talented guy. Returning to his working class Boston roots with The Town, he has stepped to the top of the ladder both with his direction and his nuanced portrayal of the central character in the piece, Doug MacRay.
After I saw the trailer, I was somewhat expecting a guy movie: chase scenes, lots of guns, cussing, etc. But that isn't what The Town is. It is a character piece, a love story, wrapped in a heist flick. It also has a great cast. Jeremy Renner plays MacRay's lifelong buddy Coughlin who's spent time in prison and seems to lack a moral compass entirely. Rebecca Hall is wonderful as Claire, the bank teller with a heart of gold who is at work as the film begins and is taken hostage by MacRay's crew during their holdup. Blake Lively turns in a surprising performance as well as Coughlin's sister, a drugged out single mom who has a thing for MacRay. And then there is nearly too handsome Jon Hamm playing FBI agent Frawley who is just dying to put these guys behind bars for the rest of their lives.
Adapted from Chuck Hogan's novel Prince of Thieves, The Town is set in Charlestown, Massachusetts which we are told in the opening is the bank robbery capital of America. This Boston blue-collar neighborhood has been a long-time haven to an Irish-American mob, but now gentrification is bringing in a whole new set of people and Claire is one of them.
She works in the bank, lives in a nice row house, and drives a Prius. Set free after her abduction, the robbers begin to worry about what she could tell the FBI. They were wearing masks so she cannot identify them but Coughlin thinks she is a loose end. So MacRay steps up to watch her. But watching turns into meeting turns into dating and inevitably it gets messy. Coughlin finds out and so does the FBI. And MacRay begins to see his "lifestyle" as an obstacle to a future with Claire and decides to get out; only it isn't so easy. The mob boss (Pete Postlethwaite) demands that he do one last job.
Affleck delivers edge-of-your-seat heist scenes as punctuation for a love story heavily weighed down by the secret MacRay holds. The tensions are intensely palpable. Will he and Claire make it? Will the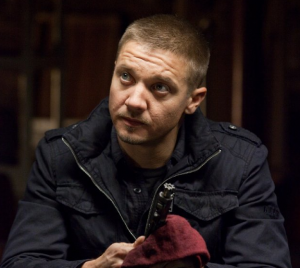 FBI take him out? Will they make that big score? Will one of his "friends" rat him out? All these plot threads are kept masterfully in the air until the end in a wonderfully written script. The actors are all at the top of their game, especially Jeremy Renner who may just get another Oscar nomination for his role. And Ben Affleck does a terrific job of directing himself which I am sure is no easy task. I'd recommend this movie to just about anyone. The guys will like it for the heists and chases and the chicks for the love story and anyone who likes a really well crafted movie will be more than pleased. There were no false notes.