Posted by Ellen Carl aka Adventurous Chick on January 1, 2011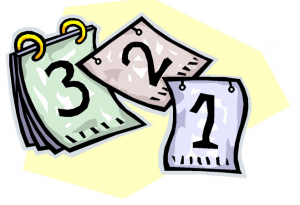 Alright, Mainstream Chick gave you her list. Here's mine. Now discuss. We'd love to read your lists too. So comment here or post them on our Facebook page.
Best Movies of the Year: Like Mainstream Chick, I refuse to pick just one. But I'm going to go even further than she did and give you my top five of 2010. They are:
The Fighter – to quote one of my Facebook friends it makes you feel "like hitting something and falling in love" at the same time.
True Grit – I just love Jeff Bridges. He killed it in Crazy Heart and he kills it (and several bad guys) in this movie.
Toy Story 3 – I laughed, I cried, I was so glad to have Woody, Buzz and the gang back for one more go round on the big screen.
The Social Network – Did I not already mention Facebook twice in this post? It's now the most visited website in the U.S. It was a story for our time and a well told one.
The Kids Are All Right – It was new, different, funny and beautifully acted. Stellar performances from Annette Bening, Julianne Moore and Mark Ruffalo.
Best Chick Flick: The Kids Are All Right – it had all the elements of a good chick flick for me: humor, relationship drama, and pretty people.
Most Under-Appreciated: Easy A – I have to say the chicks are guilty of not appreciating this one. We didn't review it when it was in theaters and I just saw it on Pay-Per-View. It's a great teen movie that hearkens back to and freely borrows from the John Hughes movies of the 1980s. Emma Stone was fabulous as the young lead and Patricia Clarkson and Stanley Tucci, as her parents, lead a stellar supporting cast.
Guiltiest Pleasure: Get Him to the Greek – oh Diddy, Diddy, Diddy, you stole this movie. It cracked me up.
Best Eye-Candy: Love and Other Drugs – naked Jake Gyllenhaal (and Anne Hathaway for those who prefer girls), need I say more?
Biggest Disappointment: Iron Man 2 – loved the first one, this one not so much.
Best Soundtrack: Eat, Pray, Love – music from Eddie Vedder, Neil Young, Marvin Gaye among others. The music and the scenery were the best parts of this movie.
Most Cringe-worthy: Dinner for Schmucks – I hesitate to even put it on this list because it really doesn't deserve any attention at all. Ick.
Movie that Never Should Have Had a Sequel: Sex and the City – the first one was pure chick flick fun. Sex and the City 2 was a disaster, except for the clothes, of course.
Movie that Should Have a Sequel: Despicable Me – loved it and would love to see more of those adorable minions.
No Comments Yet
You can be the first to comment!
Leave a comment