The Coen Brothers are prolific filmmakers, but for me their films are hit or miss. I loved No Country for Old Men, and Fargo was amazing. But then there are those utterly forgettable flicks – The Lady Killers, or Burn After Reading. I'd put Hail, Caesar! somewhere in between. It's plenty entertaining but it isn't going on the shelf with The Big Lebowski. It's a lovely walk around 50s era Hollywood with a star-studded cast having a lot of fun. And if for nothing else, you should see it for Channing Tatum's dance number.
The film centers on Eddie Mannix (Josh Brolin), a studio fixer, who has all kinds of fires to put out on any given day, but today's include the kidnapping of his big star Baird Whitlock (George Clooney) who's in the middle of filming a strange Roman/Christ epic, a cover-up of a pregnant unwed starlet (Scarlett Johannsen), and his personal decision whether to stay in his job or accept a lucrative offer from Lockheed.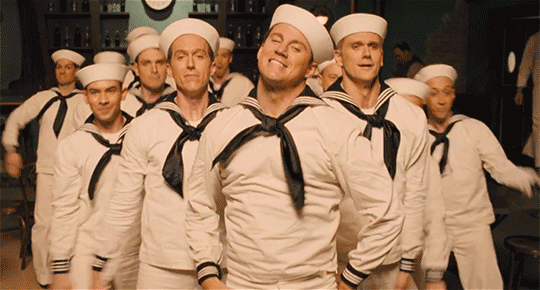 The more interesting story is of course the kidnapping. The rest don't really move the story much. It boils down to a lot of nice little scenes, many of them funny, with nowhere to go. But as I said before, that Channing Tatum scene …
Hail, Caesar! feels like the Coen Brothers are trying out a bunch of ideas that may or may not belong in the same film. I'm hoping they decide to do a big old fashioned Hollywood musical, with Esther Williams pool numbers and singing and dancing, oh, and a story would be nice. This one is a piece of fluff, but if you're in the mood for fluff…
No Comments Yet
You can be the first to comment!
Leave a comment