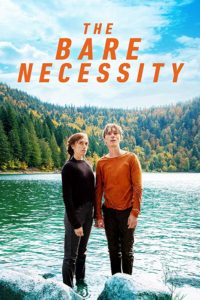 This French comedy is definitely for those who like their films on the quirky side. In it a young woman named Juliette (Maud Wyler, Blue Is the Warmest Colour) is passing through a sleepy French town when her car is stolen by a naked woman. At the police station she meets Police Captain Pierre Perdrix (Swann Arlaud) who explains that the town has a problem with revolutionary nudists, as if that's as natural as the sun coming up every day. Meanwhile there are tanks in the street because there's about to be a WWII reenactment with Nazis. But since she has nowhere to go and everything she owned was in the car because she was "migrating," she crashes with Pierre and his odd family. Think Wes Anderson only less stylized. And it's a given that Pierre and Juliette will end up together.
Juliette's biggest loss is crates of journals she had in the car dating back to her childhood. She's running away from her family and not looking for a new one. Pierre though is the rock of his family, cooking for them and even calling in to his mother's radio talk show called "Love Is Real" because no one else is still listening. His brother Julien (Nicolas Maury, Call My Agent ) is a way too serious worm scientist and father to a sullen daughter who just wants to get away from them all. They all live together in an old house and eat family dinners around a table each night under the gaze of their dead father's portrait. Mom (Veteran actress Fanny Ardant) is still pining for him while sleeping around with men she doesn't care about. And Pierre takes no time for himself, but when he meets Juliette that begins to change.
It isn't love at first sight by a long shot. The two of them could not be more different. And initially they seem mostly to annoy one another. He's always looked out for everyone else. She's fiercely independent. But slowly they warm and when they do it's très cute! Both actors are quite wonderful and the chemistry works. And the landscapes where they shot are beautiful. I thoroughly enjoyed this odd little French romantic comedy (the director prefers calling it a comédie amoureuse or amorous comedy rather than romantic.) Lovers of French films, quirky rom-coms, and Wes Anderson movies should all have a great time with it!
In French with subtitles. Streaming now through Kino Marqee virtual cinemas.