Currently browsing the "
Turkish

" category.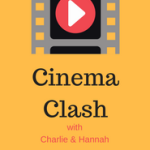 On this edition of the Cinema Clash with Mainstream Chick and her cinema nemesis Charlie Juhl: The best movie of 2017 so far. You'll want to Get Out and see it! Plus: the (pooper) scoop on the Chinese-American computer-animated comedy Rock Dog; the philosophical underpinnings of Kedi, a documentary about cats in Istanbul; the bitter truth about Bitter Harvest; a mockumentary drama about a struggling comedian looking for his big break in Punching Henry; a few wayward Oscar predictions; and beer. Let the clash begin!
Turkish director Nuri Bilge Ceylan's Once Upon a Time in Anatolia begins with what seems to be an impossible task — finding a buried body in the vast expanse of Anatolia, miles and miles of empty landscape near a town called Keskin, in the dark of night. Several cars filled with police officers, a prosecutor, a doctor and the brothers who already confessed to the murder drive through the darkness, converging on a series of desolate sites. The brothers try to remember where they buried the body, one claiming to have been asleep when the deed was done, and the other saying he was drunk and only remembers a fountain (of which there are dozens) and a "round" tree.