Currently browsing the "
ACLU

" tag.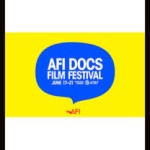 We've been going to AFIDOCS since 2014. It's usually a great long weekend of documentaries and mixing with film lovers and filmmakers. This year because of COVID-19, it was a virtual festival, entirely online and though the films were great, I really missed that human interaction, as well as the live Q&A sessions after many of the films. Nevertheless, it was a great few days of intensive documentary watching. Here are my takes on what I saw.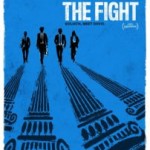 The ACLU (American Civil Liberties Union) has been around for a hundred years. Its mandate is "to defend and preserve the individual rights and liberties guaranteed to every person in this country by the Constitution and laws of the United States". With the election of Trump their job got a lot harder. This timely documentary follows just five lawyers – Brigitte Amiri, Joshua Block, Lee Gelernt, Dale Ho and Chase Strangio – and the cases they're championing. They're advocating for children ripped from their parents at the border, working against the clock to help a detained immigrant teen who was raped and denied an abortion, challenging the ban on transgender people in the military, and questioning the government's attempt to put a citizenship question on the 2020 census. By focusing on the lawyers themselves and their day to day lives and motivations, you feel the urgency of their work and their deep personal dedication to the constitution, and they all come out looking like the heroes we need at this time in history. It's a powerful film!