Currently browsing the "
Alan Bates

" tag.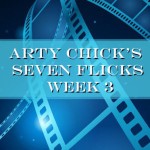 This week's list is heavy with comedies, but what a diverse set they are! From modern indie fare to classic screwball with a couple that are held up as the best of the genre ever. I also include an absurdist anti-war film. Two of the films this week are from the same director, though one is a drama and one a comedy. Two of the films are about Hollywood. Something for every taste.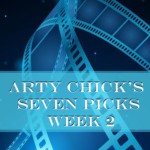 Week two of listing favorite films that may not be on your radar because they're not new. A few of these were made before I was born, and they're still resonant. This week's seven run the gamut of genres and styles.
I give you a Chinese Kung-Fu comedy, a French rom-com, a Frank Capra classic, a Hong Kong gangster vs cop drama, a brilliant gothic horror tale, a women's lib girl power comedy, and the funniest rom-com ever made.
There's something for everyone here.