Currently browsing the "
Alicia Silverstone

" tag.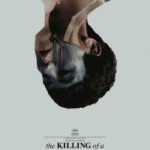 This is the second film I've seen from writer/director Yorgos Lanthimos, the first being The Lobster, which I thoroughly enjoyed. This one has the same altered-reality conceit, that the world is very nearly the one we live in, but has a few odd twists that set it apart. In The Killing of a Sacred Deer, a family lives a nice upper-middle class existence. The parents (Colin Farrell and Nicole Kidman) are both doctors. The kids are attractive and smart. Things seem great, until Dad introduces them to a teenage boy he's taken under his wing and then things go sideways.
Yes, indeed. This is a movie about butter — a butter sculpting competition to be precise. Not something you see all that often, right? But I have not gone out of my way to search one out either. The movie gives you a glimpse into this odd state fair craft, through a somewhat funny little movie with a surprisingly all-star cast. Jennifer Garner plays Laura, wife of long-time celebrity state champion butter sculptor Bob Pickler (Ty Burrell from Modern Family.) When the butter powers-that-be decide that someone else needs to win and it is time for Bob to step aside, Laura's world as VIP wife crashes around her. So she decides to enter the competition herself. But her biggest rival turns out to be a cute little, 10-year-old black foster child named Destiny (Yara Shahidi).