Currently browsing the "
Arab Spring

" tag.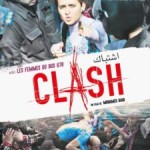 This is an edge of your seat sort of film. It takes place in Egypt after the Arab Spring, after the Muslim Brotherhood has been thrown out of the government and the police under Sisi are nominally in charge of a totally chaotic country, while the people are emboldened to take to the streets to push their side's agenda. The story begins with a couple of AP journalists out covering a protest getting arrested and thrown into the back of a police truck. One is an American-Egyptian and thinks he can use that privilege to get some help. He can't. Then another group of people are arrested at another protest. And then another. And another. Some are Muslim Brotherhood. Some were just at the wrong place at the wrong time. Some are pro-Police. And all of them are in this nightmare together.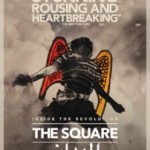 The Square is an extremely engaging documentary that puts you right in the middle of Cairo's Tahrir Square during the first 2 years of the still unfolding Egyptian revolution. It follows a handful of young revolutionaries as they and their vast herd of comrades take over the square, oust their President, elect another and then get rid of him. Directed by Egyptian-American filmmaker Jehane Noujaim (Control Room), the film centers on the experiences of 4 different people who were living through the upheaval and have very different perspectives on their country: Ahmed Hassan, a young working-class Egyptian and the film's narrator; expat actor Khalid Abdalla who starred in The Kite Runner and whose good English and notoriety make him attractive to Western media; Muslim Brotherhood member Magdy Ashour, who was tortured by Mubarak's thugs; and singer Ramy Essam, whose revolutionary songs stir the crowd.