Currently browsing the "
Arnold Schwarzenegger

" tag.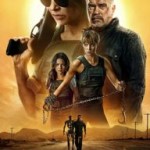 True confessions time. I'm more than a little late to the Terminator game. Until last week, my only exposure to the decades-old franchise revolved around random clips featuring Arnold Schwarzenegger as a menacing looking robot dude and pop-culture references to his signature line, "I'll be back."
Since I never ventured there to begin with, I couldn't really go back. Or could I?
Seemed fitting to try, given the brand's own penchant for messing with time. So thanks to Amazon Prime (free streaming of 1984's The Terminator) and iTunes ($3.99 rental of 1991's Terminator 2: Judgment Day), I got up to speed pretty quick, and got the baseline I truly needed for Terminator: Dark Fate.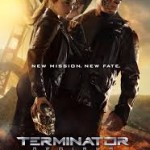 He's back! In this Terminator reboot, Arnold Schwarzenegger reprises his iconic T-800 cyborg, only this time he gets to age. Emilia Clarke (Daenerys Targaryen from Game of Thrones) steps easily into the role of Sarah Connor and Jason Clarke (no relation) plays a grown up John Connor. Jai Courtney (Insurgent & Divergent) is the hero Kyle Reese sent back from the dystopian future to save humanity and fall in love with Sarah. A lot of the original elements are the same, but thankfully, the writers liked playing with the concept of time travel and they serve up a new story with a lot of familiar beats. It works as a stand alone, though probably is more fun if you've seen the original.