Currently browsing the "
Ashton Sanders

" tag.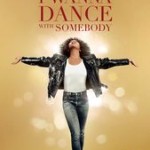 Here's what I wanna do after watching Whitney Houston: I Wanna Dance With Somebody: 1) surf YouTube for real clips from all the great moments showcased in the film, including Whitney's 1983 TV debut on the Merv Griffin show; her unrivaled rendition of the Star Spangled Banner at Super Bowl XXV; her iconic medley at the 1994 AMAs; and her 'comeback' performance on Oprah in 2009; and 2) re-watch 1992's The Bodyguard for perhaps the gazillionth time. One of my favorite scenes in the biopic is when Houston learns that Kevin Costner will be leading the romantic drama and wants her to co-star. Where do I sign!?
Moonlight doesn't have any major star-power going for it, but the film could easily become one of those smaller, underdog indies that breaks through the field this Awards season– if enough people see it and word of mouth spreads. It's a poignant drama adapted from a play called "In Moonlight Black Boys Look Blue" by Tarell Alvin McCraney. The film chronicles a young black boy's tumultuous and painful journey of self-discovery and sexual identity as he grows up in a rough Miami neighborhood. Three different actors portray the lead character Chiron (Alex Hibbert, Ashton Sanders, Trevante Rhodes), and the transitions are impressively seamless.