Currently browsing the "
Barbara Kopple

" tag.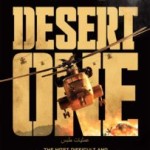 Unfortunately, I am old enough to remember the Iran Hostage Crisis of 1979-80; but the memories are vague. I recall watching Ted Koppel's nightly updates (the precursor to Nightline), grieving over news of a rescue attempt gone awry, and celebrating the hostages' return just as Ronald Reagan took the oath of office in January 1981 after a landslide victory over Jimmy Carter. Desert One recalls all of that – and much more. The documentary is both evocative and enlightening. It offers revealing details of the failed mission to rescue 52 Americans from the U.S. Embassy in Tehran, where they were ultimately held for 444 days. And it serves as a tribute to the sacrifice of eight servicemen who died when a helicopter crashed into a transport plane at "Desert One," the staging area for the mission, which was in the process of being aborted when the accident occurred.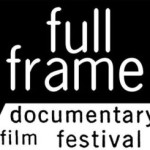 Film festivals are a lot of fun, but kind of exhausting, too. I headed to Durham, NC last weekend for the Full Frame Festival, one of the premier documentary festivals in the country. The program included world premieres, some big time invited docs, and some thematic selections. Now in its 18th year, I kind of wish I'd attend this festival years ago, before it got so big and popular and crowded. I was only able to fit in eleven films in four days, and a few that I really was looking forward to seeing were sold out before I even had a chance to select tickets, but I was happy I got to see most of what I did. And here are my minireviews!