Currently browsing the "
Barkhad Abdi

" tag.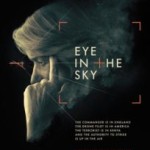 I'd have gone to see this flim if only to see Alan Rickman for one last time, but fortunately it is an incredibly well done political thriller that forces the audience to ask some very hard questions about modern warfare. Headlining the wonderful ensemble cast is Helen Mirren playing Colonel Katherine Powell, a British officer on the trail of some of the world's leading terrorists. Having found three of them in Kenya, she is leading a team of remote surveillance operatives around the world to track and capture them. The film cuts between her team in England, an American drone team near Las Vegas, the group that has the final say at Whitehall in London, and the people on the ground in Nairobi whose lives are on the line, including a Kenyan operative (Barkhad Abdi of Captain Phillips) who goes undercover in a very dangerous neighborhood. But when the mission changes from capture to kill, and a sweet little girl we've met in the opening scene is about to become "collateral damage", not everyone is on board with the military leaders.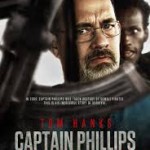 Captain Phillips is all the more fascinating when you realize it's based on a true story… and a bit less fascinating if you the let the real-world facts get in the way of a good cinematic story. There's been a lot of talk since the film came out about the 'real' Captain Phillips, the money that went missing from his boat, and the amount of bullets the Navy Seals fired in rescuing the captain from a band of Somali pirates. All that stuff aside, Captain Phillips is a good movie that will keep you interested, engaged and often on the edge of your seat… even if you know how the story ends.