Currently browsing the "
Billy Bob Thornton

" tag.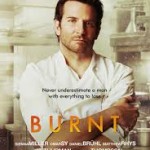 Burnt is a foodie flick.Brand is a political flick.Burnt stars the eminently watchable Bradley Cooper as a brilliant but temperamental chef struggling to make a comeback after battling addictions to women, drugs, and booze.Brand stars the eminently watchable Sandra Bullock as a brilliant political strategist struggling to make a comeback after some sort of mental breakdown and crisis of conscience. Neither movie is Oscar-worthy, despite having star-studded casts and interesting premises. But both are decent. If I had to pick one over the other, I'd go with Burnt. It's definitely the more engaging and entertaining of the two… and watching Cooper speak French over a hot stove in London is just way cooler than watching Bullock attempting to speak Spanish to volunteers and voters in Bolivia.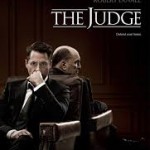 Oh, you want to know more?
Okay, here goes. The Judge is riddled with clichés, runs about a half-hour too long, and doesn't really offer up anything groundbreaking. But I still liked it, mostly because Robert Downey Jr. is so darn watchable – even more so when he's not obscured by an Iron Man suit. The guy is aging – and acting – really well.