Currently browsing the "
Boston Marathon

" tag.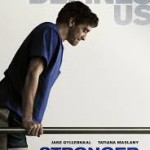 Stronger starts off strong, falters a bit in the middle, and regains its footing towards the end, making for an inconsistent though still compelling drama. The movie tells the true story of 27-year-old Jeff Bauman (Jake Gyllenhaal), a regular guy who became a symbol of hope and inspiration following the 2013 Boston Marathon bombing. Bauman was waiting at the finish line in a bid to cheer on – and win back – his ex-girlfriend Erin (Tatiana Maslany, Orphan Black) when the blast occurred. He lost both legs. Bauman is the guy being helped by a stranger in a cowboy hat in one of the most iconic photos from that day. Boston Strong personified. Stronger isn't so much about the terrorist bombing or the manhunt that followed (Patriots Day covered that territory). It's about Bauman's struggle to recover, physically and emotionally, often in the uncomfortable glare of the public spotlight.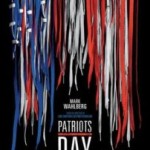 The Boston Marathon bombing is like so many of our recent tragedies. We remember where we were when it happened and were glued to the news, trying to come to terms with the horrifying display of carnage born from hatred. Then over the following days we watched and waited as the perpetrators were identified, killed, and captured. Patriots Day is essentially this story told through one Boston cop's eyes. Mark Wallberg is Sgt. Tommy Saunders, a cop who's made some mistakes and has been forced to be a Marathon traffic cop, so he just happens to be there when the bombs go off, which throws him into the middle of the hunt for the perps who may be planning more attacks. You know what's going to happen, so there aren't many surprises, but the film is fast paced with enough detail to make it extremely absorbing, and it works!