Currently browsing the "
bromance

" tag.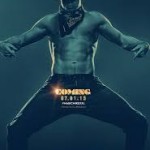 In brief… so to speak… Magic Mike XXL is pure guy candy – a sort of Hangover with male strippers. Unlike the 2012 surprise hit, the sequel doesn't take a dark turn. It stays fairly fun throughout – despite having virtually zero plot, and dialogue so cheesy you may need to stock up on Lactaid. But c'mon, what did you expect? Have you SEEN the trailer?! (Scroll down. You're welcome.)
XXL picks up the story three years after stripper extraordinaire Magic Mike (Channing Tatum) leaves his beefy 'Kings of Tampa' stage buddies to pursue his true passion – making furniture. Life isn't going quite according to plan. Business is slow. His girlfriend has bolted (for some inexplicable reason). And Mike is feeling kinda sorry for himself. And then: his buddies show up to lure Mike back in the fold for one last hurrah at a stripper convention in Myrtle Beach. And off they go! They make a few stops along the way, learn some new moves, shake off some demons, get involved in various mishaps, and um, dance – a lot – for an interesting array of women.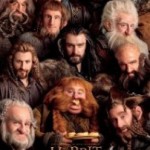 Are you ready for a return to Middle Earth? If you eagerly answered 'yes' to that question, then every review – including this one – is moot. You should see The Hobbit. Chances are, you'll enjoy the movie and spend countless hours with your fanboy and fangirl friends debating the merits of the story, the scenery, the frame rate, and how it all plays into the entire mythology of the Lord of the Rings universe. If you don't know a Gollum from a Gandolf – and don't care – then you can probably skip The Hobbit, the first of a three-part prequel to the blockbuster Lord of the Rings trilogy. Either way, it'll do just fine at the box office. With or without you.