Currently browsing the "
Canadian

" tag.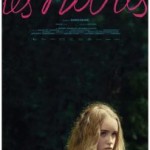 In the small town of Sainte-Adeline, Quebec, 13-year-old Magalie (Émilie Bierre) seems like the quintessential teenager – sullen, social media addicted, smitten with a secret boyfriend she won't even tell her closest friends much about. But her life changes dramatically when it is discovered that she's pregnant, and pretty far along at that. Suddenly she's slut shamed by everyone at school, and her single mother is at wit's end, especially because Magalie refuses to reveal the father's name. And soon everyone is pretty certain that it's her friend Manu (Léon Diconca Pelletier) who lives across the street with his parents, Jean-Marc (Paul Doucet) the popular mayor of the town and his wife Chantal (Judith Baribeau). But it isn't what it appears to be at all.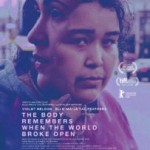 This is a total indie gem. It's the story of two Indigenous women who meet by chance on a street in Vancouver as one of them is fleeing domestic abuse. What follows is told in real time as Áila (Elle-Máijá Tailfeathers, also the co-writer/director) tries her hardest to help Rosie (Violet Nelson) see her situation for what it is. The film was inspired by Tailfeathers's real life experience in a similar situation. It's a story told from the perspective of a middle-class Indigenous woman who is trying to bond with another Indigenous woman of a lower class. Though they share a deep cultural connection, their lives could not be more different. It's a powerful film.