Currently browsing the "
Cedric the Entertainer

" tag.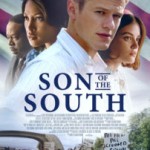 "Not choosing sides is a choice," Rosa Parks (Sharonne Lanier) tells white college boy Bob Zellner (Lucas Till) when he talks to the civil rights icon a few years after she infamously refused to give up her seat on the bus. It's the early 1960s in southern Alabama and Zellner is on the verge of a transformation from good ol' boy grandson of a Klansman, to civil rights activist. Son of the South is based on Zellner's autobiography, "The Wrong Side of Murder Creek," which recounts his brave choice to defy his family and white southern norms in order to fight against social injustice and align himself with the likes of John Lewis and the Freedom Riders.
Barbershop: The Next Cut is the second sequel (or maybe the third if you count the spin-off, Beauty Shop) to the 2002 surprise hit, Barbershop, about a day in the life of a barbershop on the South Side of Chicago. The shop, run by Calvin (Ice Cube) serves as a lifeline to the community. But the community is changing. And in The Next Cut, Calvin is contemplating moving his family, and the shop, to the North Side to protect his teenage son from the gang violence permeating the streets. Cedric the Entertainer is back as the comic relief, playing Eddie, a barber who can't be trusted with scissors or a razor, but is there to tell it like it is. The movie gets a bit heavy-handed with the messaging and a few sub-plots are more of a distraction than a delight. But it means well. It's got heart, and enough humor to prevent it from being another Chi-Raq. It ties up way too neatly in the end, given the current climate on the South Side, but overall, the movie provides an accessible and timely message worth sharing with teenagers, regardless of demographic and locale.