Currently browsing the "
coming of age comedy

" tag.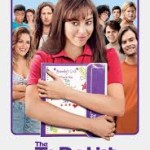 If you're old enough to remember Porky's (1982) or more recently, American Pie (1999), then you know exactly the demographic this movie is aiming for: horny teens and nostalgic Gen X-ers. Everyone else can – and should – skip this R-rated coming-of-age 'sex comedy' set in 1993. The To Do List is like an after-school special gone awry. It has some funny moments, but misses the 'message' mark by a mile.