Currently browsing the "
Delroy Lindo

" tag.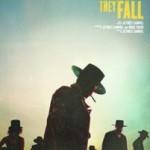 The Western has always been a pretty white genre. The Harder They Fall turns that on its head. With a superb cast (Idris Elba, Regina King, Jonathan Majors, Zazie Beetz, Edi Gathgi, Delroy Lindo, Jeymes Samuel, and many others) and the best soundtrack out there, it's an uber-stylish revenge story pitting two men and their gun-toting crews against one another in a to the death battle. And it's a ton o' fun!
I can't believe it's taken me so long to watch this one, but since awards season is sneaking up and screeners are flying into my mailbox, I finally bit the bullet. And I am glad I did. Spike Lee has created another powerful film with a foreground story about four Vietnam vet buddies returning to Nam to retrieve some gold they left behind and also to repatriate the remains of the fifth Blood buried in a remote jungle. The film is underpinned with a history of the US government's racist treatment of Black soldiers and it's not a stretch to see how much of that has not changed. Lee has never been one to sugar coat anything. It's an entertaining movie with some great performances, though it could have been cut down a bit without losing its way.