Currently browsing the "
Géza Röhrig

" tag.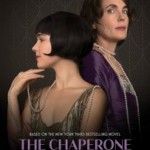 Louise Brooks was a silent screen phenomenon. A woman whose style all others copied. But before she was a star, she was just a teenager in Wichita, Kansas. The Chaperone is the story of her trip to New York at the age of 15 to attend a prestigious dance school and launch her career. And though she's the one who became a star, it's her chaperone who's at the center of this Masterpiece Theater drama. A local woman named Norma Carlisle (Elizabeth McGovern, Downton Abbey) overhears Louise's mother at a party lamenting that her daughter is in need of a chaperone and volunteers her services. She has an ulterior motive, of course. She's escaping a fractured marriage and also searching for her birth mom who abandoned her decades earlier in a New York orphanage. Written and directed by Downton Abbey alums Michael Engler and Julian Fellowes, this period drama is a fascinating tale of liberation and self-discovery.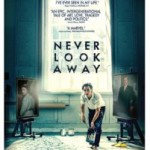 With Arty Chick off to parts unknown to direct a documentary, it's possible her reviews will be fewer and farther between for a while. So I will try and highlight some of the artier films that I happen to see (and like). I'll also note if they've been discussed on my weekly podcast, "The Cinema Clash" with Charlie Juhl, who tends to share Arty Chick's passion for smaller, indie and foreign films. If we both a like a particular film, there's a good chance you will too! Topping my list of recent forays into foreign-film land is the Oscar-nominated German film, Never Look Away. It's part psychological drama, part war drama, part period romance. It takes place over the course of about 30 years, which helps explain the film's three-hour running time.