Currently browsing the "
Hayley Atwell

" tag.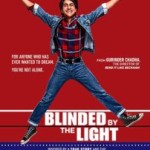 I'm a devoted Springsteen fan. I've seen him in concert several times, recently spent a boatload of cash to see him on Broadway – twice – and easily recall popping a 'Born in the USA' cassette tape in and out of my Sony Walkman throughout the mid-1980s. So when it comes to the film Blinded by the Light, I totally get it. The Boss – and this cinematic tribute to his music, message and influence – both rock.
Holy androstenedione, Batman! Or whatever else it is that's in the experimental serum that transforms a scrawny kid from Brooklyn into the ultra-buff Super-Soldier known as "Captain America." He's really hot, but the movie's just luke-warm.