Currently browsing the "
Inception

" tag.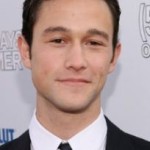 (Update: This is a marathon for all seasons)
It's winter! Time to hibernate in front of the big-screen TV with a hot drink, a bowl of popcorn, and a stack of movies. In the spirit of the season, we offer up this first in what may be a series of suggested movie marathons. So, without further ado, the inaugural 'Chickflix Movie Marathon Mix' is… a celebration of Joseph Gordon-Levitt!
That's right. JGL. He wowed us this year with his versatility in a variety of leading and supporting roles…
… as an idealistic Gotham City cop in the epic The Dark Knight Rises.
… as a time-traveling hitman in the sci-fi thriller Looper.
… as a NYC bike messenger pursued by a dirty cop in Premium Rush.
… as honest Abe's son Robert in the historical blockbuster Lincoln.