Currently browsing the "
Ingmar Bergman

" tag.
You don't have to be a fan of the legendary director Ingmar Bergman to enjoy this film, but it certainly does help. In it a couple of American filmmakers, Chris (Vicky Krieps, Phantom Thread) and Tony (Tim Roth, Selma, The Hateful Eight), take a summer trip to Fårö island in Sweden where Bergman lived and shot some of his best known movies. Both of them are hoping for some inspiration for the films they're working on. One of Tony's films is showing in the annual Bergman Week there, and he and Chris are in residence at the house where Bergman shot his award winning series Scenes from a Marriage, about the disintegration of a marriage. And while theirs doesn't, it's clearly seen better days.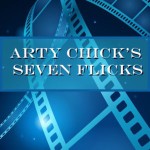 This week's picks are heavy on big name directors: Louis Malle, Akira Kurasawa, Volker Schlöndorff, Ingmar Bergman, Billie August, Hal Ashby, and John Huston. Many of these are their first films and one is the director's final film. And only one is a comedy. They hail from France, Germany, Sweden, Denmark and Hollywood. Most of them were Oscar nominees, and many of them winners.
Except for one they're from the 70s and 80s.
The films are: Lacombe Lucien, Dersu Uzala, The Tin Drum, Fanny and Alexander, Pelle the Conqueror, Harold and Maude, and The Maltese Falcon.