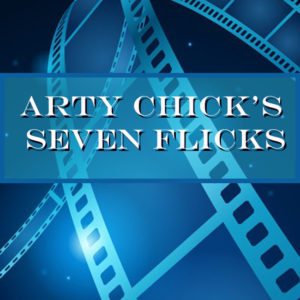 This week's picks are heavy on big name directors: Louis Malle, Akira Kurasawa, Volker Schlöndorff, Ingmar Bergman, Billie August, Hal Ashby, and John Huston. Many of these are their first films and one is the director's final film. And only one is a comedy. They hail from France, Germany, Sweden, Denmark and Hollywood. Most of them were Oscar nominees, and many of them winners.
Except for one they're from the 70s and 80s.
The films are: Lacombe Lucien, Dersu Uzala, The Tin Drum, Fanny and Alexander, Pelle the Conqueror, Harold and Maude, and The Maltese Falcon. 

85. Lacombe Lucien (1974)
Set in a small town in France in 1944, this is a nostalgic look back for filmmaker Louis Malle. In the film a young man named Lucien Lacombe, just 17 -years-old, is looking for a way to make his mark. He works a boring job mopping floors in a hospital and jealously watches the other young men in the German-occupied town becoming involved in the war. But after being turned away by the local resistance movement because of his youth, he decides to join the Gestapo. It's not because he's really ideologically drawn to it. He just wants to be DOING something.  
He uses his power to move into a house occupied by a Jewish family, but then he falls in love with the daughter. And it's reciprocated. But the question becomes can he use his power to save her and her family from the inevitable? 
The film was nominated for Best Foreign Film. 

86. Dersu Uzala (1975)
This is one of the most beautiful films even filmed. Both cinematically and narratively. It's set in 19th century Siberia, deep in the forest. Dersu Uzala is a native trapper who becomes a guide for Russian explorer Captain Vladimir Arseniev as who's leading an expedition through the woods of far eastern Russia. Dersu and Vladimir could not come from more opposite places. Dersu lives with respect for the forests and the lifestyle there, while Vladimir is a believer in progress even if that means destruction of whole habitats that his friend depends upon. Their deep friendship develops over the years as Vladimir comes back again and again for more explorations and Dersu teaches him the ways of the forest. Nonetheless, Vladimir urges Dersu to move to the city where things are easier. Dersu refuses for years, but eventually as he's aging and slowing down, he agrees, only to find it impossible.  
The film is adapted from the real Vladimir's memoire. And it is truly one of the greatest films ever about friendship. While it is a Russian film, it's directed by Japanese director Akita Kurosawa, his only non-Japanese film.  
It won the Oscar for Best Foreign Film. 

87. The Tin Drum (1979)
Adapted from the novel by Günter Grass, this is one of the most disturbing films of the World War II era. It follows a boy named Oskar. At the age of three he decides to stop growing because he doesn't want to be a part of the insanity that he sees in the adult world. To accomplish this he throws himself down the stairs. Given a drum for his birthday it becomes his tool to silence anyone he disagrees with. It can also make Nazi's dance. He also has a superpower – he's able to emit high pitched screams that can shatter glass. 
Oskar's life as he grows older is a series of tragedies. He has affairs, makes and loses friends, joins a circus, and watches the world from below. It's a very odd film, with some imagery you'll never forget. 
It won the Academy Award for Best Foreign Language Film

88. Fanny and Alexander (1982)
Fanny & Alexander is a loving ode to director Ingmar Bergman's childhood and his last film. The full version clocks in at 5+ hours, but it's worth every minute.  Beginning in 1907, we meet the wealthy Swedish Ekdahls, a stand-in for Bergman's own family. It' say turns, a drama, a fable, a ghost story, a visual poem. 
Shot in gorgeously warm hues by the incomparable Sven Nykvist, the film explores all the ways that families interact –  the good, the bad, and the ugly. It is filled with eccentric characters, sexual infidelities, and the supernatural. But ultimately it's Bergman's story of a real and imagined childhood. 
The film was nominated for 6 Oscars. It took home, Best Cinematography (Sven Nykvist) Best Foreign Language Film, Best Art Direction, and Best Costume Design.

89. Pelle the Conqueror (1987)
This is a marvelous coming-of-age drama about an immigrant father and his son who move from Sweden to Denmark around the turn of the 19th century, hoping for a better life.  The father is played by the wonderful Max Von Sydow, known for his frequent collaborations with Ingmar Bergman. The son, 12- year-old Pelle (Pelle Hyenegaard), suffers prejudice at every turn and eventually comes to terms with the fact that he has to leave his father behind for the life he wants. It's a beautiful and heartbreaking father-son story.
When they arrive in Denmark the father and son get jobs at a farm, but it's back-breaking work for slave wages, and they are reminded again and again that they are foreign and unworthy. The father accepts their fate, but Pelle can't.  
The film was nominated 2 Oscars. Best Actor for Von Sydow and Best Foreign Language Film, which it won.

90. Harold and Maude (1971)
This one is the classic quirky comedy!  Harold (But Cort) is a wealthy young man in his early 20s who's obsessed with death. His mother spends her time trying to fix him up with girls, since she's convinced he just needs to be married. But he pays her back by pretending to commit suicide in all manner of ways, which also tends to keep away the girls mom's setting him up with. He goes to funerals for fun that's where he meets Maude (Ruth Gordon), an elderly Holocaust survivor with a joy for life. And the two of them fall in love. 
It's a very dark comedy but also a very sweet love story.  Maude is  a character. She has no problem breaking the law as long as it hurts no one and makes her happy. Her joie de vivre has a profound effect on Harold. And it's a must see cult classic. 
The film should have been nominated for all sorts of Oscars but was probably just too weird for the Academy. 

91. The Maltese Falcon (1941)
This classic, which is considered the beginning of film noir, made Humphrey Bogart a star and launched the directing career of John Huston. Based on the detective novel from Dashiell Hammett, it's the story of a group of crooks all working against one another in hopes of possessing a valuable statue of a falcon. The film kicks off with a card saying: In 1539 the Knight Templars [sic] of Malta, paid tribute to Charles V of Spain, by sending him a Golden Falcon encrusted from beak to claw with rarest jewels—but pirates seized the galley carrying this priceless token and the fate of the Maltese Falcon remains a mystery to this day. 
It begins as Detective Sam Spade (Bogart) and his partner take on a new client, the femme fatale of the flick, Ruth Wonderly (Mary Astor). She says she's trying to find her missing sister and the man she's with. But when Miles is killed in the stakeout and the man he was investigating, too, Spade knows the dame wasn't on the up and up. 
Later another man Joel Cairo (Peter Lorre) comes to Spade's office, offering him a huge sum to find the statue. But there's another man interested in finding the Falcon, too, The Fat Man (Sydney Greenstreet), and he's offering even more money for the bird. There's gun play and lots of twists and all three people on the trail of the illusive statue end up getting their due. And Sam Spade lives to solve another case.  
There was a previous film of the same name from the same novel made in 1931, in the pre-code days. In 1936, Warner Bros. attempted to re-release it, but were denied approval by the Production Code Office owing to the film's "lewd" content, which included homosexuality and nudity. For several decades, unedited copies of the film could not be seen in the United States, but in the 60s the film was retitled Dangerous Female. I'd kind of like to see that one if it's available anywhere.  
The Bogart version of the film received three Oscar nominations: Best Picture, Sydney Greenstreet for Best Supporting Actor, and John Huston for Best Adapted Screenplay.
HAPPY VIEWING AND CHECK BACK NEXT WEEK FOR PART 14!
All of these are streaming and some of the older ones you can find at your library.
And in case you missed them, here are the links to the previous weeks:
Week 1, Week 2, Week 3, Week 4, Week 5, Week 6, Week 7, Week 8, Week 9, Week 10, Week 11, Week 12
This list started as a pandemic exercise wherein I posted a film a day on my Facebook feed. The only criterion was that it was something I remember liking back when I saw it last. I am not sure they all hold up to repeat viewing given hindsight and more recent social mores. But hey, they were all considered good films at one time, and so many of them were multiple award winners. I'm just hoping to give my stuck-at-home-without-a-clue friends some alternatives to the new films coming out these days and a quick guide to curtail the endless scrolling through Amazon and Netflix and whatever streaming services you've signed up for.