Currently browsing the "
Isabelle Huppert

" tag.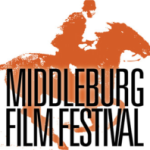 Another super tiring weekend in the bucolic Virginia hamlet of Middleburg watching more films than I should! I predicted early on that this festival would outgrow itself and I think it has come to that point. Too many people know about it and the growing pains have become chronic overcrowding at venues without room for expansion. I'm already searching for another festival for next year. (All suggestions are appreciated.) I saw fewer films this year, too, just nine — Marriage Story, The Capote Tapes, The Aeronauts, Frankie, Waves, The Report, The Two Popes, Atlantics, and Knives Out. I only gave one of them four stars and several were surprising disappointments. For too many it was great cast and great performances in an otherwise just okay movie. Here's my list with trailers and my preliminary impressions. Full reviews of select films will come later, so check back.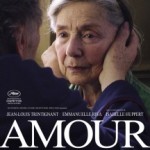 Amour has been at the top of a lot of lists this awards season. It is Oscar nominated for Best Picture and Best Foreign Language Feature (that has only happened 5 times), Best Director, Best Actress, and Best Original Screenplay. It won the Palme d'Or at Cannes and the Golden Globe for Best Foreign film. And yet, I wasn't all that blown away by it. Austrian director Michael Haneke was also the festival darling in 2010 for his film The White Ribbon which left me cold. So maybe, even though I am the arty one, he is just not the director for me. Which is not to say that the film is bad. It is just that it is too long and there are quite a few things that felt entirely gratuitous.