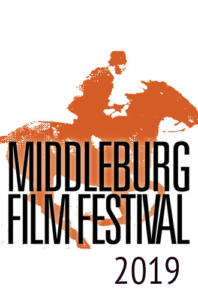 Another super tiring weekend in the bucolic Virginia hamlet of Middleburg watching more films than I should! I predicted early on that this festival would outgrow itself and I think it has come to that point. Too many people know about it and the growing pains have become chronic overcrowding at venues without room for expansion. I'm already searching for another festival for next year. (All suggestions are appreciated.) I saw fewer films this year, too, just nine — Marriage Story, The Capote Tapes, The Aeronauts, Frankie, Waves, The Report, The Two Popes, Atlantics, and Knives Out. I only gave one of them four stars and several were surprising disappointments. For too many it was great cast and great performances in an otherwise just okay movie. Here's my list with trailers and my preliminary impressions. Full reviews of select films will come later, so check back.

Marriage Story
The festival opened with this one from director Noah Baumbach (Margot at the Wedding, Frances Ha) starring Scarlett Johansson and Adam Driver as a couple whose marriage is coming apart. She's an actress and he's a director and there's a cute little boy whose custody becomes an issue when mom moves to the west coast to star in a TV show leaving dad to commute just to see his son. And once a couple of high powered LA divorce lawyers (Laura Dern and Ray Liotta) enter the story, what started out as an amicable split turns contentious. The film has some great performances, but sadly the story itself feels entirely too familiar. Is this an autobiographical film of Baumbach and Jennifer Jason Leigh's split? Maybe he was too close to it to see that it isn't all that compelling. It's always sad to see so much talent wasted. The film is from Netflix, so you can wait to stream it.
</center >  
The Capote Tapes
This was the only documentary I saw. First time director Ebs Burnough has crafted a beautiful and intimate portrait of one of the 20th century's great authors, at first the toast of the New York social set and later a pariah for telling all their secrets. Having gained access to a newly discovered trove of recordings made by George Plimpton of interviews he conducted with Capote's friends and foes, the film tells the story of the first openly gay celebrity writer whose books from "Breakfast at Tiffany's" to "In Cold Blood" electrified the literary world and gained the small southern author entrée into the world of the rich and powerful, and especially making him the confidante of the women who he dubbed his Swans – Babe Paley, Lee Radziwill, Gloria Vanderbilt and their set. But when he decided to write a book called "Answered Prayers" based on their lives and secrets, and published a couple of chapters in Esquire, they excommunicated him.
One strength of the film is the participation of Kate Harrington whose father had had an affair with Capote, but rather than blaming him for the break up of her parents' marriage, she became his protégé and surrogate daughter, moving in with him and getting closer to him than probably anyone else he ever knew. The film is ultimately the portrait of a writer who the director calls an "oddly heroic figure" for being himself when gay men everywhere were still closeted. It's a tragic and funny tale and well worth seeing. It was one of my top picks from the festival.
No trailer is available for the film, but this piece from Variety has a clip.
The Aeronauts 
Based on a true story was, we found out later, a stretch. This story of a scientist and his female pilot heading up into the stratosphere in a balloon to try and break the altitude record and document key data that would lead to accurate weather prediction is a mash-up of the true and the dramatic. The scientist  James Glaisher (Eddie Redmayne) did exist. But the woman who accompanies him called Amelia Wren (Felicity Jones) is a composite character. Sadly for us as we cheered the #girlpower moments of the film, no women went up in those balloons. But does that matter? The film is at times very exciting and if you have a fear of heights, even more so, as Amelia climbs out into space hanging thousands of feet up in the air. The setup for the story is pretty straight forward. Our scientist is ahead of his time and thinks he can predict the weather. He only needs to go up in a balloon and collect some data to prove it. The scientific establishment laughs at him. So he seeks out the only pilot out there, a woman who lost her husband in a horrible balloon accident. And off they go after he talks her into it. Sadly, the story doesn't really soar. It's got its moments, but the relationship doesn't click and the many flashbacks to various times in both of their lives take you out of a dangerous period survival adventure.  The effects are quite good, but ultimately I wasn't sold.
Frankie
I was totally looking forward to this family drama with a  great cast – Isabelle Huppert, Marisa Tomei, Brendan Gleeson, Greg Kinnear – set in the beautiful resort town of  Sintra, Portugal.  In it three generations of a family, plus a family friend come together at the request of the matriarch Frankie (Huppert) who has a terminal illness. Normally you'd expect them all to be together at some point in the film, but mostly it's just a bunch of scenes with a couple of them at a time. And everyone in the film, except Frankie, is having difficulties with their relationships. Her step-daughter and her husband are splitting up. Her friend who she invited (Tomei) and her boyfriend (Kinnear) have the most awkward proposal ever committed to film. Her ex-husband who is gay is along for the ride and her son who's been dumped by his girlfriend and is having a hard time moving on. There are no big lessons or epiphanies. And the final scene has everyone climbing a hill to be with Frankie only to have her walk down. Pretty much sums up the narrative.
Waves 
This film is like watching a train wreck and then watching the train be put back on the tracks and drive on. It's really two films. The first part is about an African-America high school kid Tyler (Kelvin Harrison Jr.) whose life is spinning slowly but assuredly out of control. You know it can't end well and you can't turn away. His father (Sterling K. Brown, This Is Us) pushes him really hard as a wrestler to the point he's risking his health, and his girlfriend has even more life altering expectations. And it ends in tragedy for them all. Part two is about his little sister and life after the tragedy. Where the first half is high octane, the second is lyrical. And that second half doesn't work as well as the first. Perhaps it's because of the energy of the first, but it feels lacking. Little sis (Taylor Russell) gets a boyfriend (Lucas Hedges) and after that first half you kind of expect things not to go well, but they drift through life. It's about healing wounds, both for her and her new beau. And by the end, the world is right again. But it's one of those films that has about five endings. You think, okay, that's it, but then there's more. It's worth seeing for the first half. The whole thing is well shot and acted, but it could easily have been cut down from its 135 minutes.
The Report 
My second Adam Driver film was one of my top festival picks. It's the story of the Senate investigation into the use of torture during the Bush II administration. It's a damning portrait of the CIA's use of a slew of what they called "enhanced interrogation" techniques to extract information in the name of keeping us safe.  Daniel Jones (Driver) is tasked by Senator Feinstein (Annette Benning) to find out what happened when the tapes of an interrogation were "accidentally" destroyed. Jones and his researchers spent the next five years hunting down information, a lot of which was being illegally withheld by the CIA. One of the most outrageous parts of the whole thing was that the psychologists who came up with the program had no credentials that would make them experts in interrogation and seemed to be flying by the seat of their pants, making millions as their techniques produced no actionable intel. And on the other side, the people who were being tortured may not have been in any position to give them anything anyway. The film should be seen by a lot of people who still aren't sure if we should torture our enemies. It's one of those films that will most likely be preaching to the choir and that's a damned shame. Great performances and an important story.
The Two Popes 
This was my favorite of the festival and if that's any indication, it will win the Oscar. My favorites won the last two years. It's the story of the last two popes, Benedict and Francis and the relationship that grew between them after beginning as rivals. It stars Anthony Hopkins as Benedict and Jonathan Pryce as Francis. And it is a delight. It begins as the Vatican is abuzz with the wrangling for an election of a new pope. The red robed cardinals are all sequestered and Cardinal Ratzinger (Hopkins) is the front-runner for the position. But the first vote is a toss-up between him and the Argentine Jesuit Cardinal Bergoglio (Pryce). The two men could not be more different. Ratzinger is a very conservative man, while Bergoglio is the epitome of a liberal. After four ballots, Ratzinger is elected and becomes Pope Benedict XVI. Fast forward eight years and Bergoglio is back in Argentina and wants to retire. He's written to the Pope, but gotten no reply, so he decides to go to Rome to press his case. Meanwhile the church is in the middle of a scandal involving the Pope's handling of sex abuse and the Vatican treasury. The two men meet and despite their differences become confessors for one another and friends. And by the end, Benedict has resigned and the reluctant Pope Francis is in the Vatican.  It's a humorous and human film, graced by incredible actors at the top of their game. I'm not sure how true a lot of it is, since I doubt there were transcripts of their meetings. The film is written by Anthony McCarten who was awarded the Distinguished Screenwriter Award at the festival.  His previous films (Bohemian Rhapsody, The Darkest Hour) wouldn't have led me to hope for this wonderful script. But it's a must see! (It also won the audience prize at the festival!)
Atlantics
This was the only foreign film I saw at the festival. It's the first film directed by a black woman (Mati Diop) to be in the main competition at Cannes where it won the Grand Prix, so I was excited to see it.  It focuses on a young woman named Ada (Mama Sané) in Dakar who is about to be married to Omar, a rich man she doesn't love. Souleiman, the man she does love works construction on a luxury high-rise , but when the boss doesn't pay the crew for the 4th month in a row, he and his friends jump on a boat to attempt a trip to Spain so they can make some money. But soon word arrives that the boat has disappeared at sea and Ada and her friends are grief stricken. But when a fire breaks out at her wedding and other strange occurrences start happening around town, a detective starts to investigate, believing that the tale of the men being lost at sea is a ruse. But things are not what they seem and the romance becomes a ghost story.  It's a stark film with a social message at its heart turned on its head as it goes along.
Knives Out 
This was my biggest disappointment of the festival. As whodunits go, the jig is up pretty early on. It sports a killer cast – Christopher Plummer, Daniel Craig, Chris Evens, Jamie Lee Curtis, Michael Shannon, Don Johnson, Toni Collette and Ana de Armas. Crime novelist Harlan Thrombey (Plummer) is found with his throat slit in his home. Everyone in the family has a motive, of course. The police rule it a suicide, but Detective Benoit Bland (Craig) thinks there is more to the story. He's been hired anonymously to look into it. And so he interviews them all one by one and we hear their stories in flashback. But Bland is right. There is more to it. Can't tell you what, cause that would ruin it for you, and the director asked us not to. Anyway, the film is full of funny moments, good acting, and clever moments. But ultimately it doesn't add up to much.


Mainstream Chick saw some of the same films and several others. Here's her take on Middleburg 2019.


Overall, I was disappointed with the festival this year. Other years I've had a lot more films that I'd put in the "must see" category. Perhaps it was the ones I saw and those I missed. Parasite was one I wish I had gotten to see. And I skipped out before The Irishman because I couldn't see sitting in uncomfortable seats in a freezing room for 3 1/2 hours. Next year, I hope I choose better, or maybe a new festival is in the stars.