Currently browsing the "
Brendan Gleeson

" tag.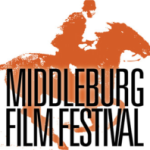 Another super tiring weekend in the bucolic Virginia hamlet of Middleburg watching more films than I should! I predicted early on that this festival would outgrow itself and I think it has come to that point. Too many people know about it and the growing pains have become chronic overcrowding at venues without room for expansion. I'm already searching for another festival for next year. (All suggestions are appreciated.) I saw fewer films this year, too, just nine — Marriage Story, The Capote Tapes, The Aeronauts, Frankie, Waves, The Report, The Two Popes, Atlantics, and Knives Out. I only gave one of them four stars and several were surprising disappointments. For too many it was great cast and great performances in an otherwise just okay movie. Here's my list with trailers and my preliminary impressions. Full reviews of select films will come later, so check back.
This anthology film from the Coen Brothers will only be in a few big city theaters for a week before it begins streaming on Netflix. It's made up of six separate stories all set in the Wild West held together by beautiful cinematography and a great cast. A couple of the stories are a lot of fun. A few, meh! All together it clocks in at 132 minutes, and there were certainly places where a little snip or two would have made it better. But if you're a fan of the Coens, you'll probably overlook the length and have a fine time.