Currently browsing the "
Jack Dylan Grazer

" tag.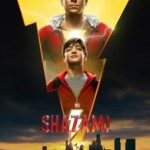 With Marvel's highly-anticipated Avengers: Endgame still a few weeks out, DC Comics' Shazam! swoops in like a tasty appetizer – just enough to satisfy, without spoiling your appetite for the main course. Shazam! is not as LOL funny and lighthearted as the trailer might suggest, but it's still far lighter and easier to process than most DC Comic movies of recent memory (Batman, Superman, Wonder Woman, etc.), and it's certainly much shorter and simpler than the forthcoming Avengers finale. Bottom line: Shazam! is a solid coming-of-age superhero flick that's suitable for family viewing, assuming the kids are at least approaching teendom. The film is PG-13 and does have the occasional blast of violence (though relatively bloodless), sadness (family dysfunction and abandonment issues) and scary moments (don't get lost at the fairgrounds or walk through strange doors!). But overall, it's about personal strength (finding the superhero within), making the right choices, and learning what defines a family.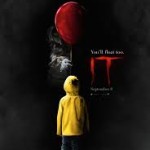 I get it now. The creepy clowns. The red balloons. The yellow slicker. The references to "You'll float too." All things I'd be privy to had I read "IT" (the Stephen King novel) or seen IT as a television mini-series in 1990. Alas, the big-screen adaptation of IT served as my introduction to IT, and I can honestly say — as a reluctant horror-moviegoer — IT is scary good, and probably scary great for ITs die-hard fans.