Currently browsing the "
James Spader

" tag.
Fans of the Avengers – assemble! My guess is they're already packing the midnight showings and putting this superhero superflick in prime position to knock those Fast and Furious folks from the top of the Box Office. And rightly so. Avengers: Age of Ultron delivers the goods. It's not as good as the first one, but it serves the purpose of advancing the Marvel mythology and providing pure escapist entertainment by bringing together, once again, the world's mightiest heroes, including Iron Man (Robert Downey Jr.), Captain America (Chris Evans), Thor (Chris Hemsworth), The Incredible Hulk (Mark Ruffalo), Black Widow (Scarlett Johansson), and Hawkeye (Jeremy Renner). Eye candy, sarcasm, action. What's not to like?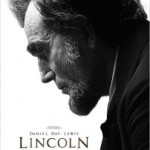 Daniel Day-Lewis is the real reason to see Lincoln. He is without doubt the best actor on the planet. He doesn't act — he becomes. All the portrayals of Lincoln before by many fine actors from Walter Huston to Henry Fonda to Brendan Fraser pale in comparison. And there have been more movies about Lincoln than any other President for good reason. He was a fascinating man in command at one of our country's darkest times, and he was a masterful politician in every way. No wonder Spielberg decided to take a whack at telling it again. And he was smart not to do the "from the log cabin to the theater" history lesson that we have all seen before.