Currently browsing the "
Jemelia George

" tag.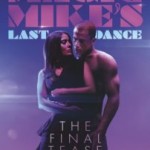 "So what'd you think?," someone asked with an impish grin as I emerged from the theater.
"It's…steamy," was about all I could muster in the (over-heated) moment.
Now that I've cooled down a bit, I can assemble my deeper thoughts on Magic Mike's Last Dance and where it falls in the Magic Mike canon.