Currently browsing the "
Joseph Kosinski

" tag.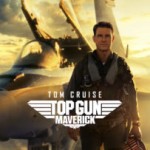 As sequels 30+ years in the making go… TOP GUN: MAVERICK delivers at mach speed. The high-adrenaline action drama is like a remake, homage and sequel all rolled into one. If you're like me and can recite most every line of the 1986 classic, then you'll feel very much at home with the pacing, characters, and latest shenanigans of fearless Naval aviator Capt. Pete "Maverick" Mitchell (Tom Cruise).
"Son, your ego's writing checks your body can't cash." "I feel the need; the need for speed." "Negative, Ghost Rider, the pattern is full." "You can be my wingman anytime." I could go on… but I digress! The dialogue in TG: MAVERICK may not be quite as quotable as those particular gems, but it's close enough to elicit a chuckle, lump in the throat, or a flash of memory–seemingly right on cue. "Talk to me Goose."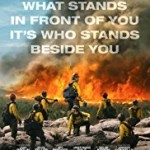 Only the Brave is a solid, engaging drama that is all the more impactful in light of the recent wildfires in California. Fire is as much a character in Only the Brave as the 20 Granite Mountain Hotshots– and their families – to which the film pays tribute by sharing the true story of the elite firefighting unit, and their sacrifice on June 30, 2013. Nineteen of the men died trying to protect their community from the historic Yarnell Hill Fire in Arizona. One survived. The movie, based on a 2013 GQ article, features a strong ensemble cast led by the ruggedly charming Josh Brolin as Hotshot supervisor and father figure Eric Marsh. Miles Teller (Whiplash, Bleed for This, and the upcoming Thank You For Your Service) gets one of the more prominent sub-plots as Brendan, a young man with a troubled past who's determined to turn his life around. He gets his second chance with the Granite Mountain Hotshots (think Top Gun with firefighters instead of fighter pilots).