Currently browsing the "
Julian Assange

" tag.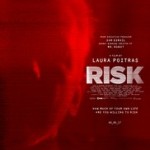 Good timing. Just as the U.S. Justice Department is said to be considering, again, whether to charge WikiLeaks founder Julian Assange for his role in the disclosure of hundreds of thousands of classified documents, a new documentary seeks to shed new light on the man himself. Risk is basically a companion piece or prologue to Laura Poitras' Oscar-winning documentary CitizenFour about NSA whistleblower Edward Snowden. The Snowden saga began to unfold as Poitras was doing her deep dive into Assange. Serendipitous, for sure, because CitizenFour tells a stronger story and is, by far, the better film.
Guardians of the Galaxy Vol. 2 does what a good sequel is supposed to do. It preserves the elements that made the first one a big success (intergalactic action and adventure, quirky characters, heaps of sarcasm, and an awesome soundtrack), while building on the backstory and expanding the ever-expanding Marvel universe. If you liked the first GOTG (2014), you're sure to like the second at least as much, if not more – from the opening sequence featuring a baby Groot rocking out to classic tunes, all the way through the FIVE bonus scenes peppered throughout the closing credits.