Currently browsing the "
Kathy Bates

" tag.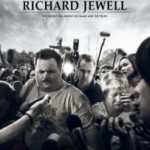 This movie hits close to home on so many levels. I was living in Atlanta in 1996, freelancing in news, and was even supposed to be volunteering as a pseudo security guard at Centennial Park on the night of the bombing. I still have the uniform, though I never "served" – opting instead for a paid gig with NBC NewsChannel, helping local affiliates cover the Olympics from a rooftop about a half-mile away from the park. I remember getting home from work after midnight, turning on the TV and a short time later, hearing about the bombing. I remember transitioning from NBC to CNN when the Games ended. I remember the media frenzy surrounding Richard Jewell, who lived with his mother in an apartment complex off Buford Highway, close to my favorite bowling alley. I don't remember to what extent I believed or shared the details about Richard Jewell's alleged role in the bombing. But I do recall having great faith in our sources at the FBI and ATF, and in the reporting of our hometown paper, the Atlanta Journal-Constitution. They all said he did it. He didn't.
Oops doesn't quite cut it.
Garry Marshall is brilliant. He made a mildly entertaining movie with an A-List cast and a name that virtually guarantees it a place in holiday rerun history. Valentine's Day is like Crash-light. Really, really, really light. It follows a bunch of folks whose lives intersect in various ways as they break up, make up, find love or survive singledom on Valentine's Day in Los Angeles.