Currently browsing the "
Laura Harrier

" tag.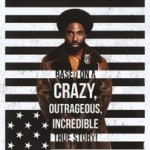 Spike Lee's latest joint is about as far fetched as you could imagine. Set in the early 70s, Ron Stallworth (John David Washington) becomes Colorado Springs, Colorado's first African-American cop. While still a rookie, he infiltrates the KKK and fools Grand Wizard David Duke (Topher Grace) into welcoming him into the fold. But it's a true story and one that resonates all the more loudly in our current political world with David Duke and his minions then as now proclaiming "America First." It's a deadly serious, yet at times hilarious story, and it's scary how much has not changed in the intervening years.
Ever wonder what a 'Generation Z' Peter Parker would be like? If so, look no further than Spider-Man: Homecoming, the latest (reboot? reimagining? prequel? pseudo-origin story?) of your friendly neighborhood superhero (and Avenger in training). As introduced briefly in 2016's Captain America: Civil War, English actor Tom Holland is the newest, and youngest Spidey to don the suit in what is, in essence, Smallville: the Spider-Man edition (i.e. instead of Tom Welling as a young Clark Kent navigating the challenges of both High School and superheroism on TV, you get Tom Holland as a young Peter Parker navigating the challenges of both High School and superheroism on the big screen). The film certainly provides a fresh and interesting take on the iconic character and his place in the Marvel franchise; I just don't feel like we needed it. But since we've got it anyway, here's the bottom line: Spider-Man: Homecoming is perfectly entertaining for what it is (a superhero coming-of-age comedy drama action flick) and sets the stage for a Spider-Man for a new generation. Only time will tell if Holland has more web-slinging staying power than his predecessors Tobey Maguire (Spider-Man, Spider-Man 2, Spider-Man 3) and Andrew Garfield (The Amazing Spider-Man, The Amazing Spider-Man 2). Young Spidey's integration into the Avengers franchise could give him a solid advantage.