Currently browsing the "
Logan

" tag.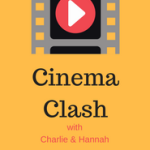 On this edition of the Cinema Clash podcast with Hannah (Mainstream Chick) and her movie nemesis Charlie: A grim final farewell to Logan; Table 19 serves up some lukewarm wedding comedy; Before I Fall aims for the YA crowd; Land of Mine wins Charlie's vote for best foreign language film; My Life as a Zucchini (Ma Vie de Courgette) offers up a smart, animated tale about orphans, not veggies; and Hannah mixes up her mammals. #oops #BeerFail #WhatIsAWolverineAnyway?
Just click on the box and Tune in!