Currently browsing the "
mafia

" tag.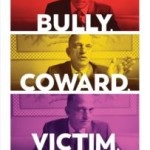 You might think last year's Where's my Roy Cohn told us all we need to know about the man who spawned the current occupant of the White House. But Ivy Meeropol, the granddaughter of Julius and Ethel Rosenberg, thinks there's a lot more to tell. In her new documentary she's got an axe to grind and she pulls out everything in her arsenal. If you've never heard of Roy Cohn, this film is a trove of anecdotes about him, his "friends" in high places, his self-hating homosexuality, and yes, his mentorship of Trump. It's a litany of his evil deeds and there's not really anyone in the film who has a good thing to say about him, except gossip columnist Cindy Adams. He eventually comes off as a pathetic man.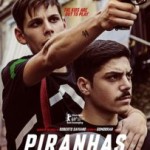 In this adaptation of Roberto Saviano's (Gomorrah) coming of age novel a group of fifteen-year-old boys in Naples transform themselves from one of the city's many adolescent street gangs into a gun toting mafia presence. These boys begin the film as pretty naive, just out to have some fun, but when Nicola (Francesco Di Napoli) grows weary of his mom being extorted for "protection" money he seeks out the son of a murdered crime boss and soon he and his friends are working for a drug dealer and making some serious money. And from there they work their way up the food chain, leaving their childish lives behind in a pool of blood.