Currently browsing the "
Marilyn Monroe

" tag.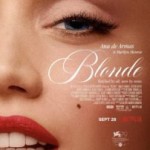 Blonde from Director Andrew Dominik (The Assassination of Jesse James by the Coward Robert Ford) takes the well-known, sad story of Marilyn Monroe, from her tragic childhood to her tabloid fodder death, and beats the drum of the her abuse for almost three hours. They would be thoroughly excruciating hours if not for the stellar performance of Ana de Armas (Knives Out, Blade Runner 2049) in the title role. The film isn't exactly a biopic since it's based on a 750-page Joyce Carol Oates novel, and it is hard at times to tell where the line between fact and fiction lies. But I suspect those fictions are many of the scenes that felt off. After all, most of Marilyn's story has been covered over and over to feed the endless fascination with the screen icon. So this "new" information just doesn't quite fit.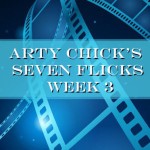 This week's list is heavy with comedies, but what a diverse set they are! From modern indie fare to classic screwball with a couple that are held up as the best of the genre ever. I also include an absurdist anti-war film. Two of the films this week are from the same director, though one is a drama and one a comedy. Two of the films are about Hollywood. Something for every taste.