Currently browsing the "
movie review

" tag.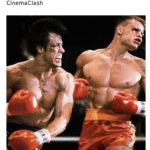 Check out my latest podcast with Charlie Juhl. This week, Charlie and I clash over Zootopia, London Has Fallen, and Whiskey Tango Foxtrot. He thinks my tastes are shallow. I think his are pretentious. Take a listen, and let us know what YOU think!
First things first: Andrew Garfield (Peter Parker/Spidey) and his on-and-off-screen love interest Emma Stone (Gwen Stacy) are disgustingly cute together. And it totally works. In fact, their chemistry is key to this sequel to the 2012 reboot, especially for those who aren't well-versed or deeply invested in the superhero/supervillain comic universe.