Currently browsing the "
musical theater

" tag.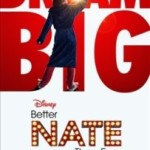 The DUMBO in the room with Disney's family-friendly musical dramedy Better NATE Than Ever is the irony of timing–as the film's release just happens to coincide with the passage of Florida's ridiculous 'Don't Say Gay' bill. Nate is a charming little message movie that draws from the likes of Billy Elliott, Adventures in Babysitting, and Ferris Bueller's Day Off— if Ferris were in middle school, and a musical theater geek struggling to find his place and his people. That place is Broadway baby!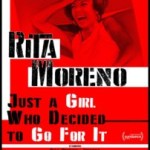 EGOT*. If you know what that is, you may also be aware of Rita Moreno's body of work. This film about her is a fairly straightforward tribute documentary, with talking heads and film clips, but the woman who emerges is so impressive. At the ripe old age of 89 (87 in the film), she's still going strong, still fighting for representation, still acting and being her feisty self. But what Rita Moreno: Just A Girl Who Decided To Go For It does beyond going over her extraordinary career in film, and stage, and television, is shine a bright light on the obstacles put in her way at every single step and her indomitable passion to be seen. I knew her name and have seen some of her work, but listening to her talk candidly about her life gave me a whole other level of appreciation for her.